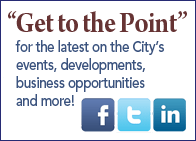 ENVIRONMENTAL COMMISSION
The Environmental Commission oversees identification, preservation, and protection of Somers Point's natural resources. The Environmental Commission is represented on the Planning Board, and also on the Great Egg Harbor Wild and Scenic Management Commission.
The 2013 Environmental Commission consists of the following members:
1. Robert Greene
2. Greg DiSabatino
3. Greg Modelle
4. Tim Lenzsch
5. Shelby Mollenkopf
6. Bill Reinert
7. Carol Degrassi
8. Linda Keyser, Alternate
9. Gregory Gregory, Alternate
Meetings are held the first Monday of the month at 7:00 PM.