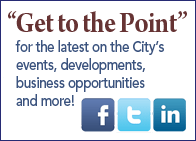 ENVIRONMENTAL COMMISSION
The Environmental Commission oversees identification, preservation, and protection of Somers Point's natural resources. The Environmental Commission is represented on the Planning Board, and also on the Great Egg Harbor Wild and Scenic Management Commission.
The 2018 Environmental Commission consists of the following members:
1. Dale Portnoy
2. Linda Keyser
3. Robert Bender
4. Paul Ludgate
5. Robert Green
6. Bill Reinert
7. Elizabeth "Lisa" Bender, Chairperson
Meetings are held the first Monday of the month at 7:00 PM.