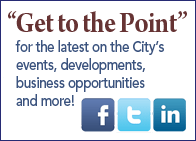 SOMERS POINT ARTS COMMISSION
Art in the Park Art Show & Sale / REGISTRATION INFO


***POET LAUREATE
Somers Poet's Poet Laureate, Maria Provenzano was appointed to the Poet Laureate position on Jan. 5, 2015. Her responsibilities are to promote the art of poetry reading and writing in the Somers Point through 2016. Maria will read at official city functions as well as present workshops at Somers Point Schools and Somers Point Library appear at Somers Point businesses for POP UP POETRY.***
*** MURAL PROJECT
The Richard Somers Mural Project: The Art of "His"story has is now complete; completed and dedicated 9-20-2015. Maryann Cannon finished her work painting the exterior walls Somers Point Library Branch of the Atlantic County Library System at Shore Rd and New Jersey Avenue that overlooks the Richard Somers Memorial Park.
The mission of the Arts Commission, as stated in Ord. #13-2006 and in Resolution #99-2013 is to provide, promote and cultivate the Arts in Somers Point through support and coordination of community services and such additional functions, purposes and goals as may from time to time be determined by City Council resolution.
The Arts Commission consists of 10 members who are appointed by the City Council by Resolution at the January reorganization meeting each year or at any subsequent regular meeting in January of each year.
The Arts Commission members for 2017:
Kathleen Arleth, Chair
Donna Mohr, Vice-Chair
Lois Hirschman Gregory, Secretary
Anna Swift
Kim Bray
Mark Shockley
Christine Toland Ulrich
Karen Sutherland
Debra Westcott
VACANCY
The Commission will meet on the 4th Monday of every month in the City Hall Council Room at 6:00 pm.
Minutes are taken at each meeting and on file at the City Clerk's Office and are available to the public upon request.
Somers Point Arts Commission agenda
2013
April 2013
May 2013
June 2013
July 2013
August 2013
September 2013
October 2013
November 2013
December - no meeting held
2014
January 2014
February 2014
March 2014
April 2014
May 2014
June 2014 - Agenda
July 2014 - Agenda
September 2014 - Agenda
October 2014 - Agenda
November 2014 - Agenda
December 2014
2015
2016
January 2016
February 2016
March 2016
April 2016 - Agenda
May 2016
June 2016 - Agenda
July 2016 - Agenda
August 2016
September 2016
October 2016
November 2016 - Agenda
December - no meeting held
2017
January 2017 - Agenda - Minutes
February 2017 - Agenda - Minutes
October 2017 - Agenda - Minutes
Contact person – Kathleen Arleth – katharleth@hotmail.com