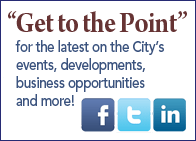 CITY COUNCIL

Council President Maureen Kern, 2nd Ward
email: mkern@spgov.org

Councilwoman Maureen Kern is a life-long resident of Somers Point. Taking the lead from her father, the legendary Lawrence "Bud" Kern, she has dedicated herself to the betterment of our community.
After graduating from Montclair State University with a Bachelors degree in Business Administration, she returned to her Somers Point roots and served for several years on the City's School Board and on the Recreation Commission . She currently serves on the Board of the Good Old Days Committee and has formerly served on the Board of the Foundation for Education. She currently is the National Sales Manager at the Tropicana Casino and Resort.
Maureen was elected to Council in 2008 and currently serves as the Council liaison to the Board of Education and to the Economic Development Advisory Committee. She is a parishioner at St. Joseph's Roman Catholic Church. She and her husband Jay are blessed with three sons, Buddy, David and Bryan.
---

Sean McGuigan, 1st Ward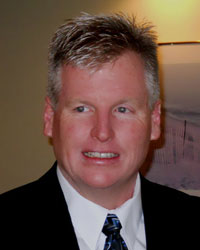 email: smcguigan@spgov.org
Sean moved to Somers Point in 1989. He married his wife, Teresa, in 1990 and they have three children, Riley, Colin, and Erin.
Sean has a Bachelor of Science degree in mechanical engineering from Penn State University. He is a construction estimator for Falasca Mechanical, a major mechanical contractor. He has been with the firm since 1990.
Sean has been have heavily involved in the community, particularly youth activities. He served a baseball coach for eleven years and a member of the Somers Point Little League executive board. He has coached with the Somers Point Sharks Football organization and served as their Vice-President. Sean is also a street hockey coach and Vice President of the Somers Point Street Hockey Association.
In addition to those activities listed, Sean is also the Chairman of the Somers Point Good Old Days Festival.
Sean is an avid surfer and enjoys spending time at the beach. He also enjoys traveling with his family. Sean was named the Somers Recreation Volunteer of the Year in 2001 and was elected to City Council in 2007.
Sean prides himself on being very accessible to the citizens of Somers Point. His personal cell phone number is 609-402-5062.
---
Councilman Kirk Gerety, 1st ward
email: kgerety@spgov.org
---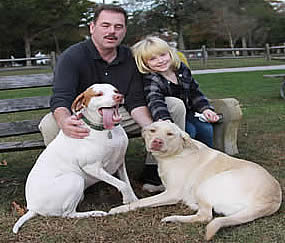 Couniclman Thomas Smith, 1st Ward
email: tsmith@spgov.org
Cell: (609) 214-4534

Councilman Thomas Smith is a life-long resident of Somers Point, with a long history of service to the City.
An attorney by trade, Tom served as the City's prosecutor from 1999-2007. He has also served as the Special Tax Counsel for the City of Somers Point as well as several neighboring communities, including Northfield, Linwood, Ocean City, Avalon, Upper Township and Galloway. Much of his professional work as an attorney has been municipal related. He is a member of New Jersey Institute of Local Government Attorneys.
Tom serves on City Council's committees for Personnel and Budget and Finance. He is a former member of the Somers Point's Foundation for Education where he has served as President on two separate occasions.
Tom is the loving father of young daughter, Erin.
---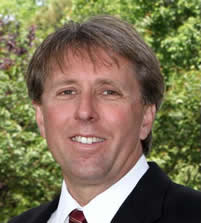 Councilman Dennis Tapp, 2nd Ward
email: dtapp@spgov.org

Second Ward Councilman Dennis Tapp was elected to City Council in November of 2010. Dennis also served from 2004-2006 as a Council Member. Councilman Tapp is on the Personnel Committee and is the liaison to the Recreation Board.
Dennis has previously been a member of the Somers Point Recreation Board and has been a coach for youth athletics in Somers Point for close to two decades.
Dennis has been a proud member of the International Brotherhood of Electrical Workers Local 351 for 34 years. He and his wife Cheryl have three children, Ryan, Ian and Taylor.
---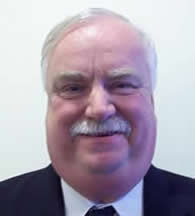 Councilman Howard Dill, 2nd Ward
email: hdill@spgov.org
Howard Dill was elected as a Second Ward Councilman in November of 2009. He currently serves on the City Council's Budget and Finance Committee and operates as the liaison to the Public Works Department.
Howard was previously the Superintedent of Somers Point Public Works as well as the chairman of the Somers Point Board of Education.
Howard currenlty is an instructor at Rutgers University's Bloustein School of Planning and Public Policy. He and his wife Jessie have been married for close to four decades and have three children, Howard Jr., Rick and Rebecca.
---
Councilman Carl D'Adamo, Councilman At Large
email: cdadamo@spgov.org
Information Coming Soon!