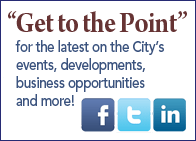 OFFICE OF EMERGENCY MANAGEMENT
The City of Somers Point
1 West New Jersey Ave
Somers Point, NJ 08244
Telephone: 609-927-6814 Fax: 609-653-3061

FEMA Disaster Recovery Information
For residents who need assistance please visit the FEMA Disaster Recovery page by clicking here.

Disaster Assistance Form

Disaster Recovery Checklist

FEMA - How Recent Legislative Changes Affect Flood Insurance
FEMA Flood Map Information
Advisory Base Flood Elevations Map
Hurricane Sandy Advisory Base Flood Elevations (ABFEs) in New Jersey and New York
Philip Gaffney, Coordinator
Roger Tees, Deputy Coordinator
Bill Cabiness , Deputy Coordinator

MISSION STATEMENT
In cooperation with our partners in neighboring communities and counties, the Somers Point Office of Emergency Management is committed to enhancing the quality of life in Somers Point by assisting people to effectively prepare for, respond to, recover from and mitigate against all hazards and disasters; natural and otherwise. Somers Point Emergency Management works closely with Fire, Police and EMS as a "First Responder" agency. We are deeply committed to public education and information. We also conduct numerous seminars and activities throughout the year to help our citizens properly prepare their households for catastrophic weather events. We are on call 24 hours a day and seven days per week.